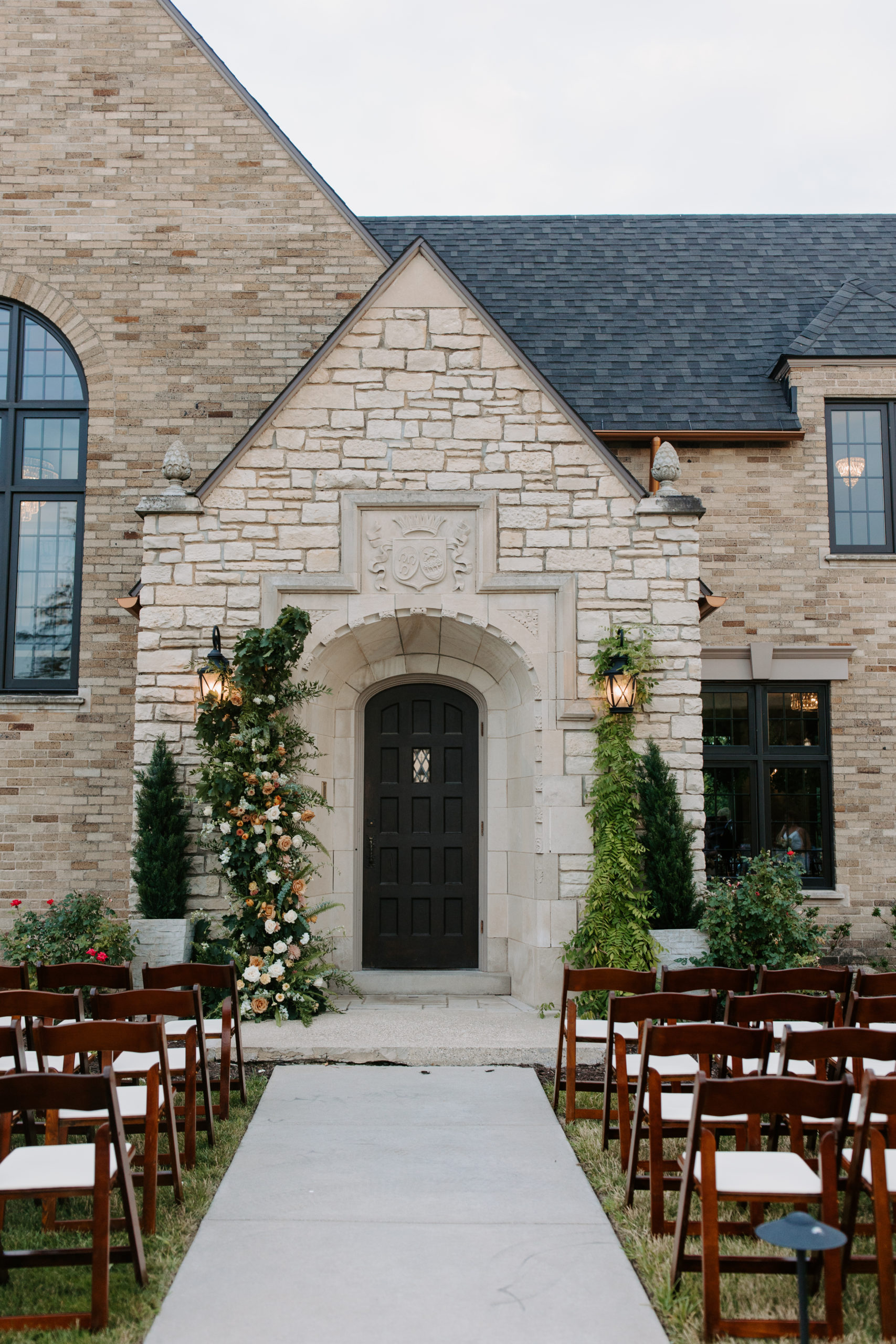 Venue 3Two
Venue3Two is a gorgeous wedding venue in Kentwood, Michigan. This venue includes a luxurious mansion with an observatory, and beautiful grounds. The ambiance and scenery were more than enough for us to plan a styled shoot at this location. 
For this shoot we went with a summertime vineyard theme. We were able to use some amazing vendors that supplied us with floral arrangements, beautiful wedding gowns, a coffee bar, and so much more! 
Floral Designs:
For the floral designs we used the vendor, Molly Lucille or Fae. She was able to bring to fruition everything we were going for with this shoot. She brought with her, pops of color with the floral arrangements of roses, dahlias, and daisys that gave off the summertime feeling. 
Bridal Gowns: 
The bridal gowns used in this shoot were from the vendor, Bianka Bridal in Grand Rapids, Michigan. The gowns provided were able to give our photographers different styles to work with, and again aided in our goal of a summertime vibe. 
Coffee Bar: 
By far one of the newer, more modern, aspects of this shoot included our coffee bar that was provided by the vendor, Clique Espresso Catering Co. This company is owned by a mother and daughter, and is the first mobile espresso bar in West Michigan. This was a cool addition to our shoot, simply because it is not common in the wedding world. Many people opt to have coffee served at their wedding, but not many people choose to have a mobile espresso bar.
Horse: 
For this shoot we brought in a horse to continue with our outdoor, summertime ambiance. The horse was provided by Equine Assisted Development. It was amazing getting to work with a newer more modern idea. Not many people opt to have horses at their wedding, so being able to have a bridal shoot with a horse was an interesting concept that worked out beautifully. 
Burros:
Another interesting aspect we added to this shoot was our burros. We used the vendor, The Tipsy Burro. This was an amazing addition to not only our shoot, but what could be a cool addition to weddings. These burros can carry alcohols like beer or champagne around to guests, as well as snacks. They were super fluffy and well-behaved, and had a handler with them at all times. They were a great addition to the shoot that helps us maintain our originality! This is just another thing to add to the list of new ideas that could be a great success at your wedding. 
Stationary and Signage: 
We were also able to incorporate some beautiful stationery and signage into our shoot. We worked with the vendor Sarah Gonzales. She provided not only beautiful stationary, but also hand painted wooden table numbers and decorative placards. The authenticity and hard work brought even more elegance to our shoot than we could have imagined. With her help we were able to continue to work towards our summertime vineyard theme.